I wasn't able to ask one of my "deep" questions last Friday because I was gone all day, but here is this week's question for you:
If you could have permanent possession of any single object in the world, what would you want it to be?
As always, I feel compelled to share the logic (or lack thereof) behind my answer. Money and libraries are out because they are not a single object. While I love books, I don't really care about owning rare ones. It would be cool to hold a diamond the size of a chicken's egg, but you could never take it anywhere for fear of being robbed! And I don't think the point of the question is to choose something so you could sell it, so don't answer it that way.
Therefore, I'm going with a great work of art. Something that would make me smile when I saw it hanging on my wall. I've always loved Monet, so I'm thinking one of his paintings of the water lilies in his garden would be nice. I saw some of the series at the museum last year, and the real thing is truly amazing.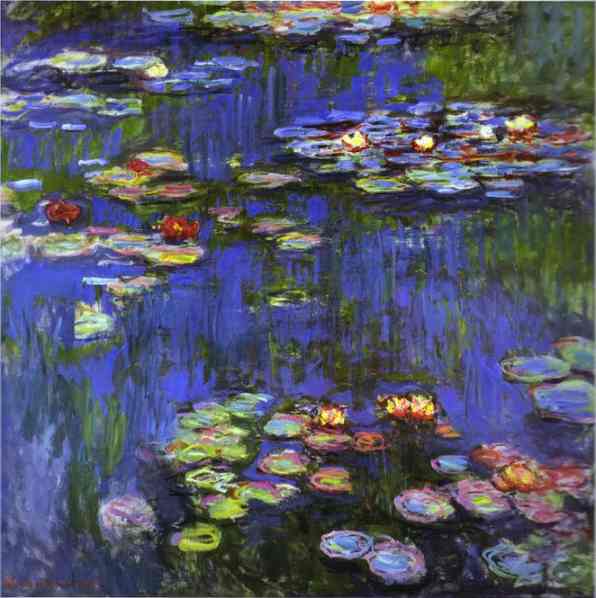 What about you? What object would you like to claim as your own for keeps?